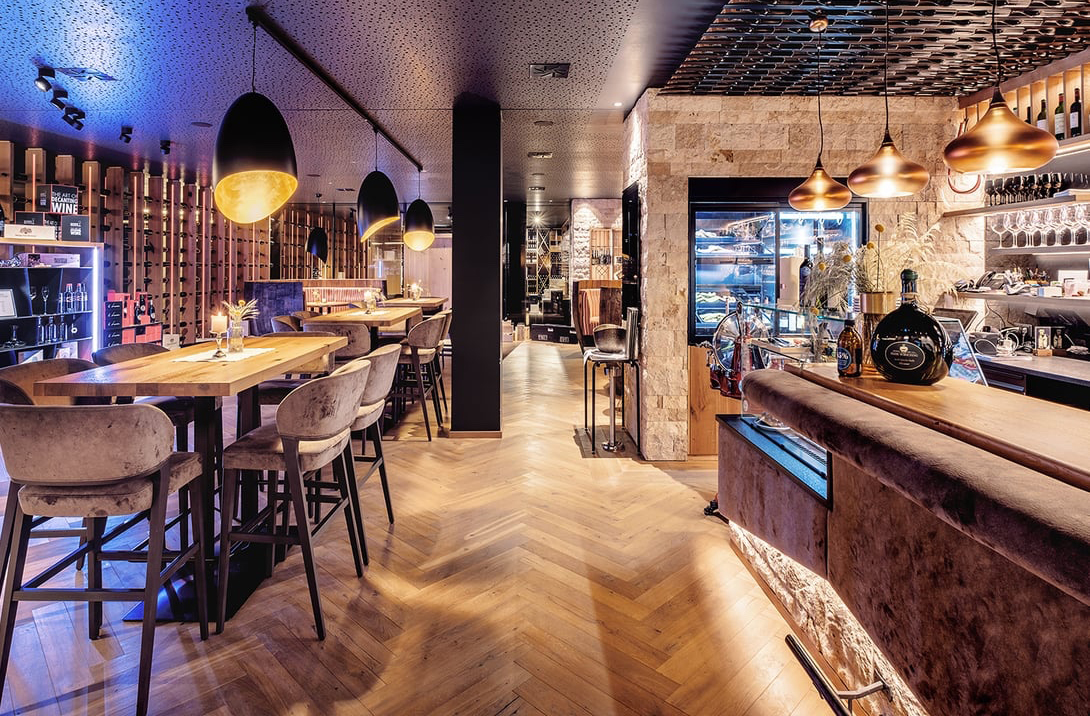 On the first level of the apartment, there are bedrooms: the master bedroom features an Austriawood & Co board in Rubin color with Oldwood processing, while the children's bedrooms have boards with a basic Rubin Brushed finish. Our factory allows us to make an accent where it is really needed. The unusual surface in the parents' bedroom and the slightly brushed finish in the children's rooms are all in the same color, as the rooms have different purposes – some require a smooth floor to play with cars and assemble a constructor, while others rely on aesthetics. As a result, the rooms remained in the same color scheme, but the basic processing helped to stay within the budget.
Unpolished stone surfaces and distinctive designer wooden furniture perfectly match the style of a comfortable mountain dwelling.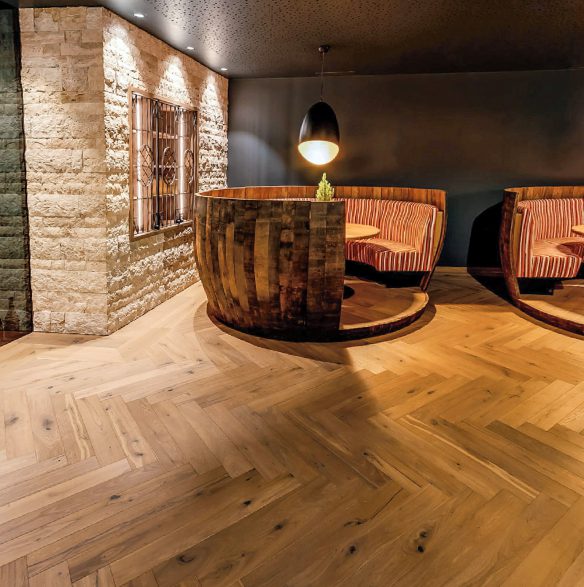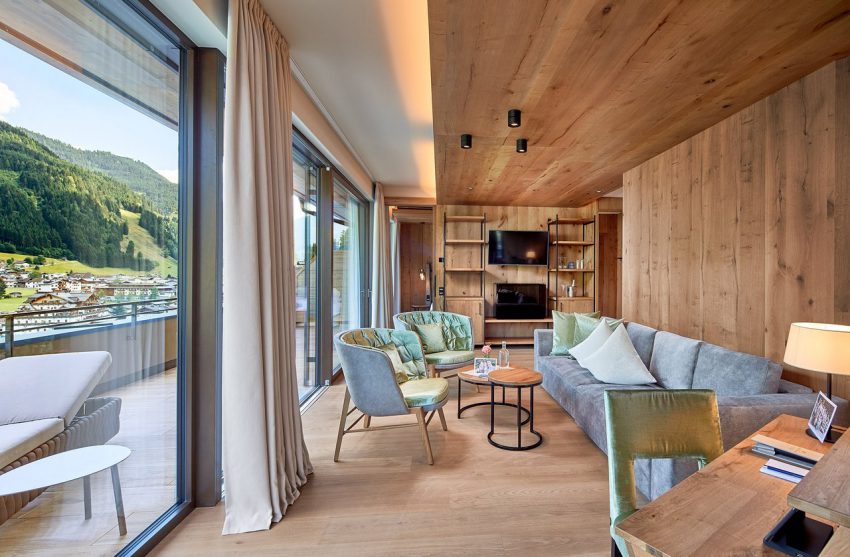 For the suites, a unified decor was selected, featuring wooden elements in a single color and surface, including the floor, walls, ceiling and doors. The overall effect is harmonious
and tasteful.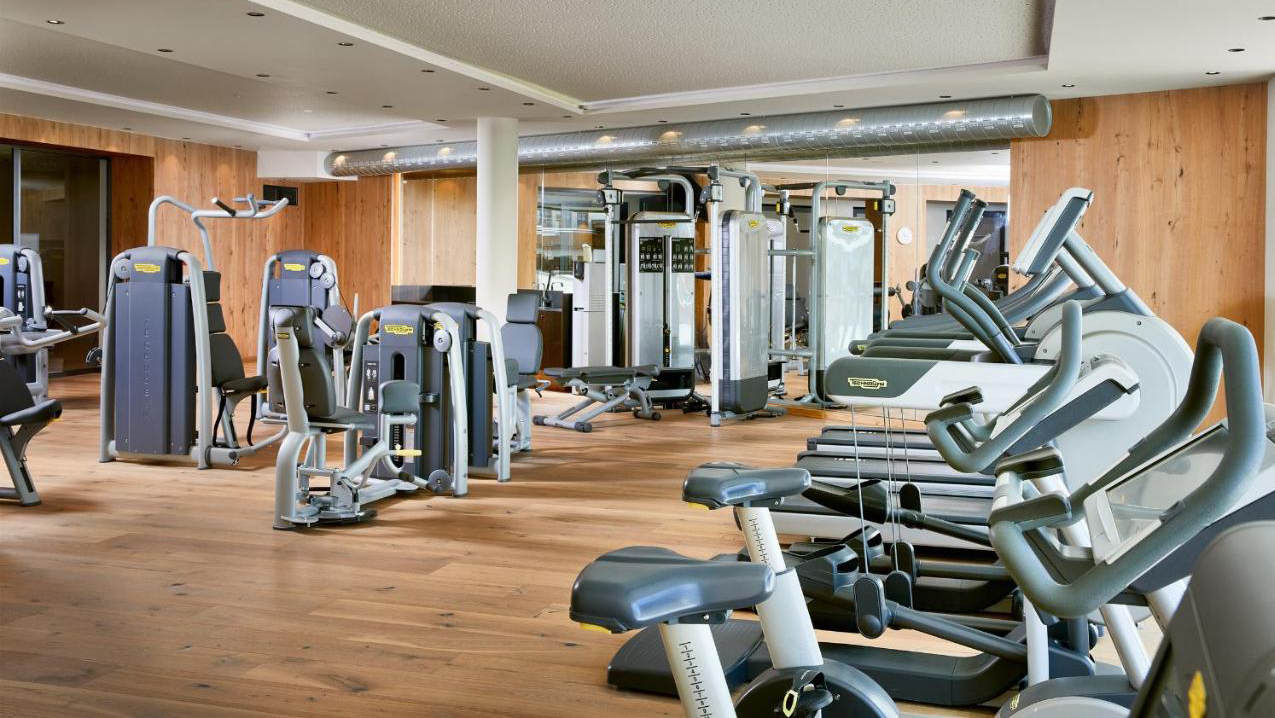 The gym and spa area boast the same
cohesive design style.
Imperial Modules Versailles are combined
with the same color XXL planks