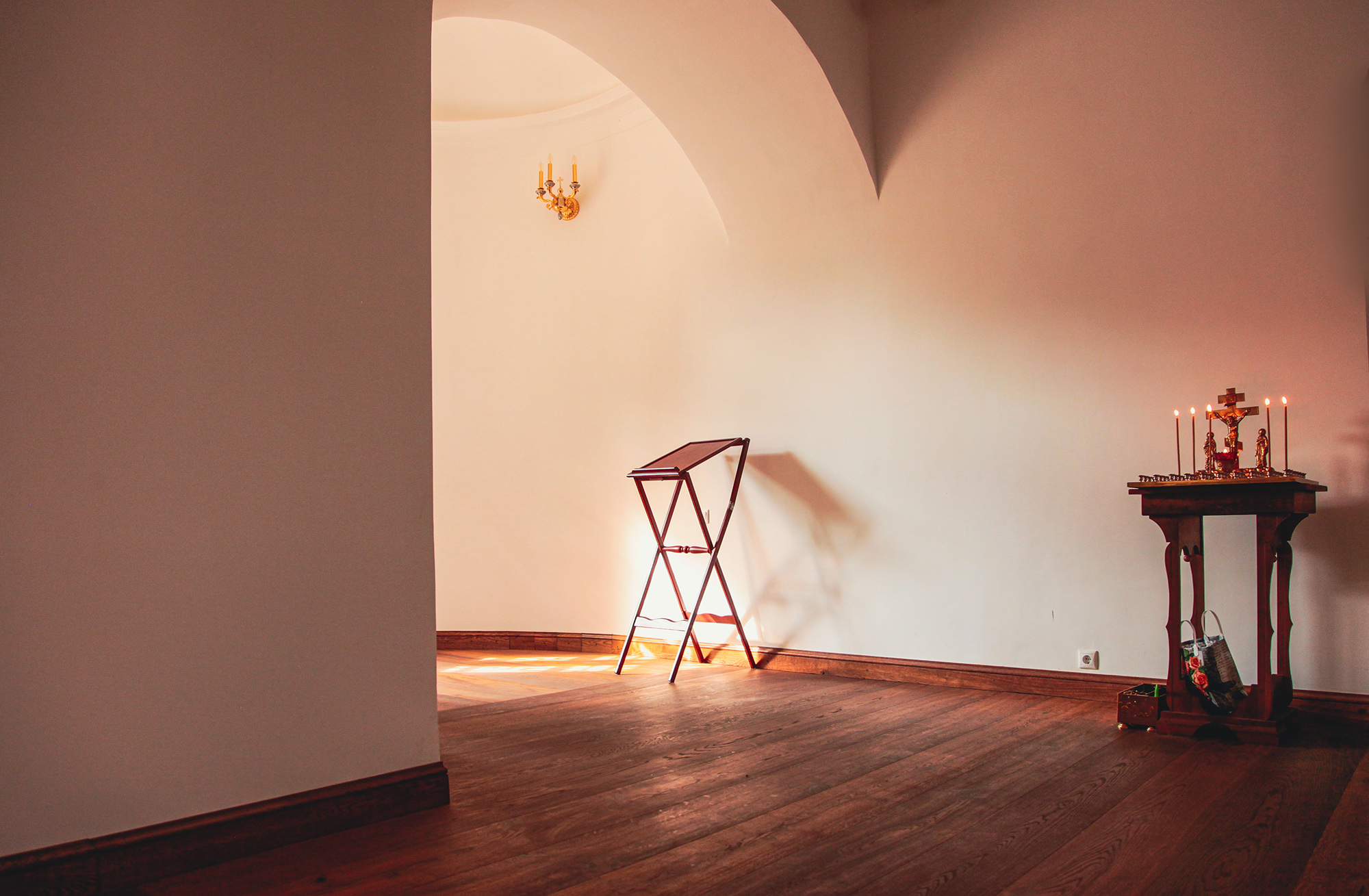 A key point was historical idetity. A goal was to recreate original interior with it's unique spirit.
The architectural ensemble of the central square of the Vologda Kremlin – the historical
heart of the town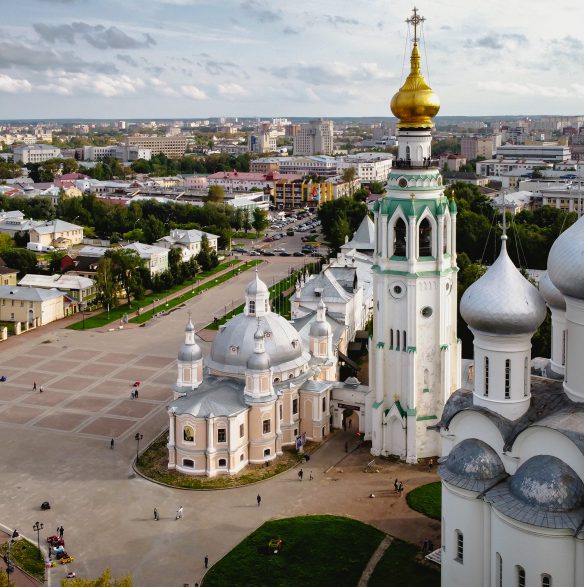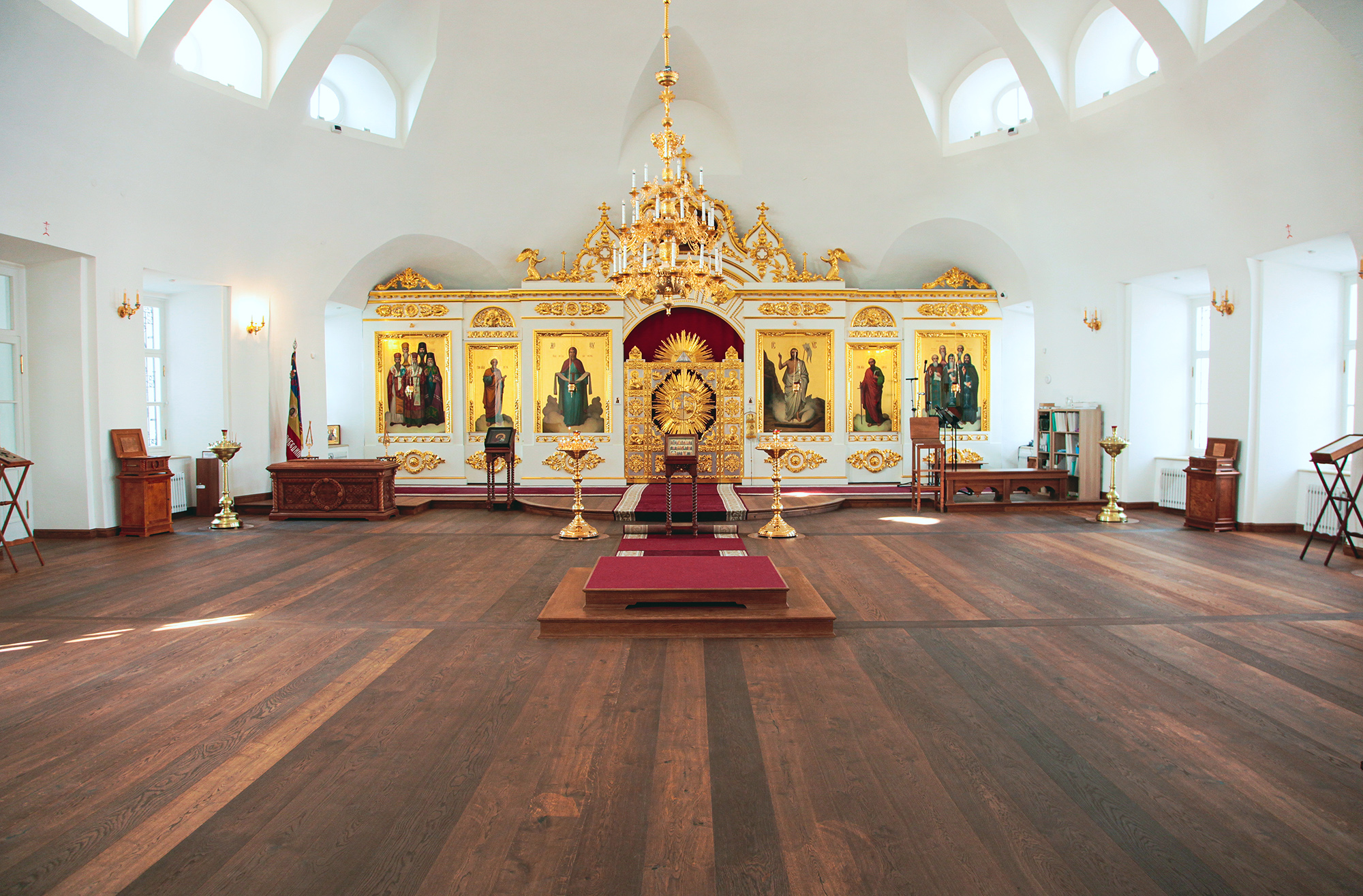 The first floor of the Cathedral. Thanks to white walls and a huge amount of natural light, the room turned out to be very airy. The altar was recreated according to the architect's drawings of 18th century.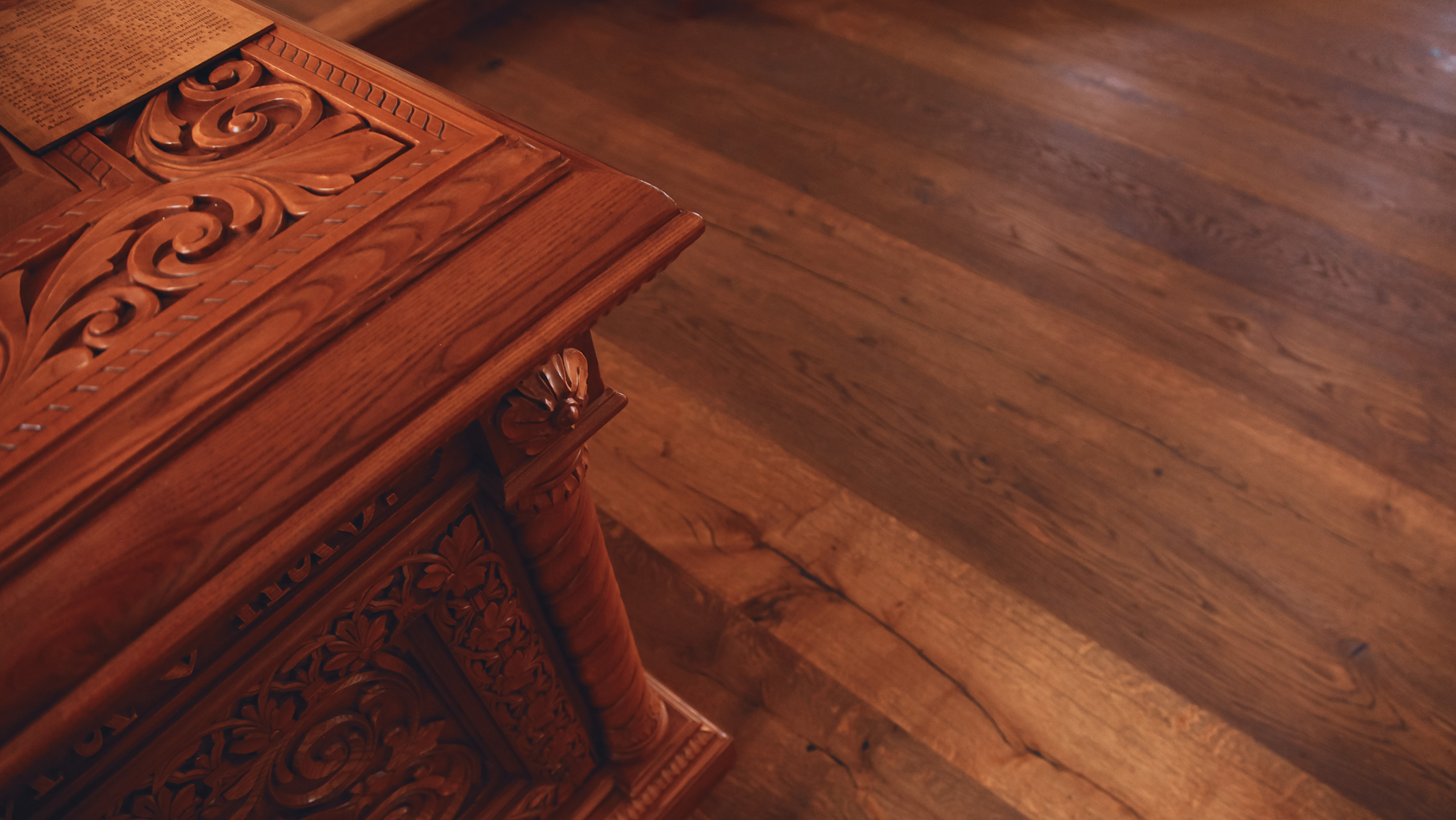 Carved ark with the relics of the Saint Paul
The altar podium is also made of
Austriawood & Co Premium planks