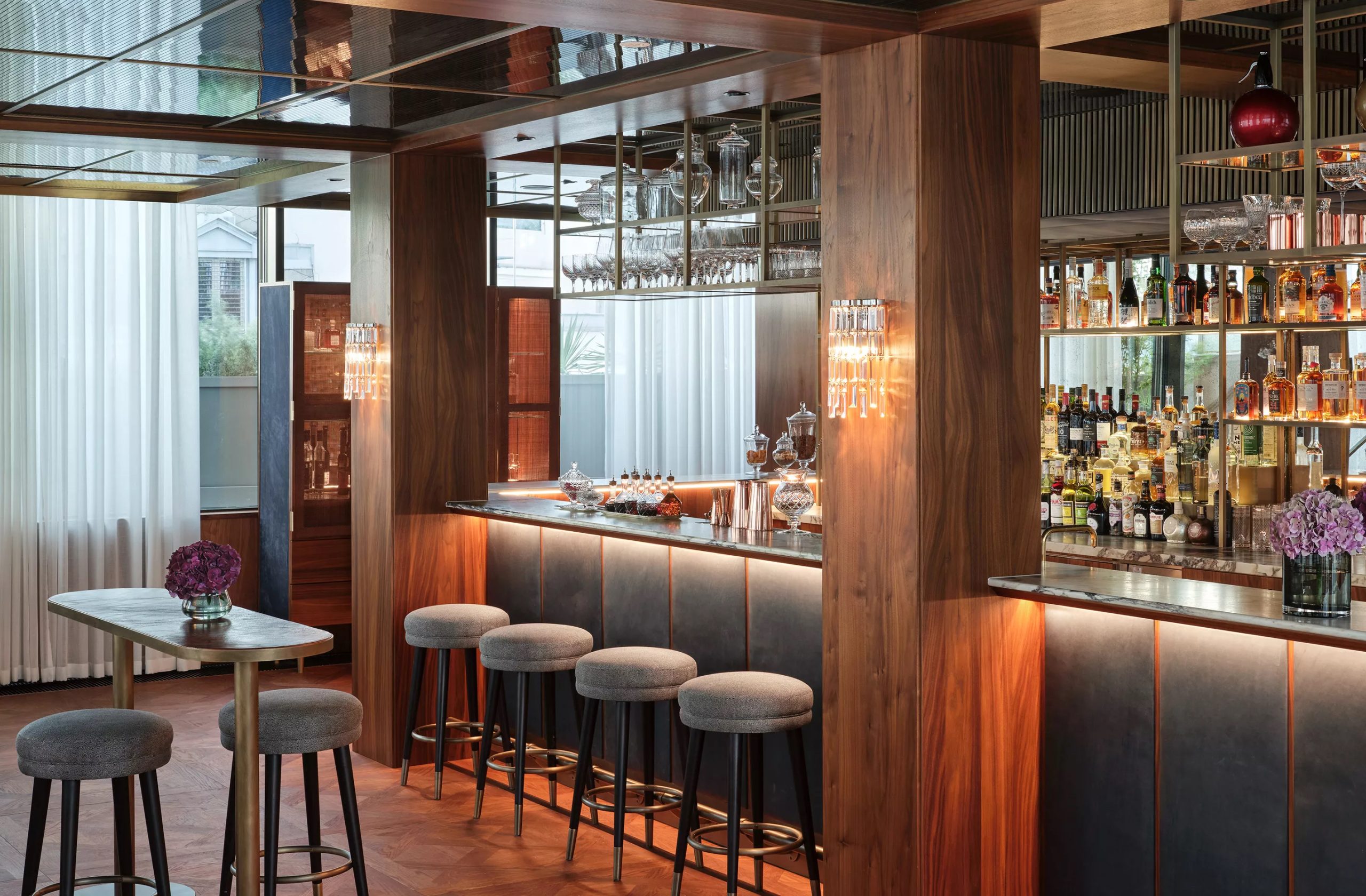 One of the standout features of the hotel is the breathtaking rooftop restaurant, which offers panoramic views of the city skyline.
The atmosphere here is sophisticated and chic, with a modern yet timeless design that perfectly complements the historic building's architecture. The interior design features elegant furnishings, tasteful decor and a warm, inviting ambiance that makes it the perfect place to relax and enjoy a delicious meal or drink.
The flooring in the rooftop restaurant
is a particular highlight, combining our
Imperial modules Baden and planks.
The result is a stunning and impressive
flooring solution that perfectly complements
the luxurious atmosphere of the restaurant.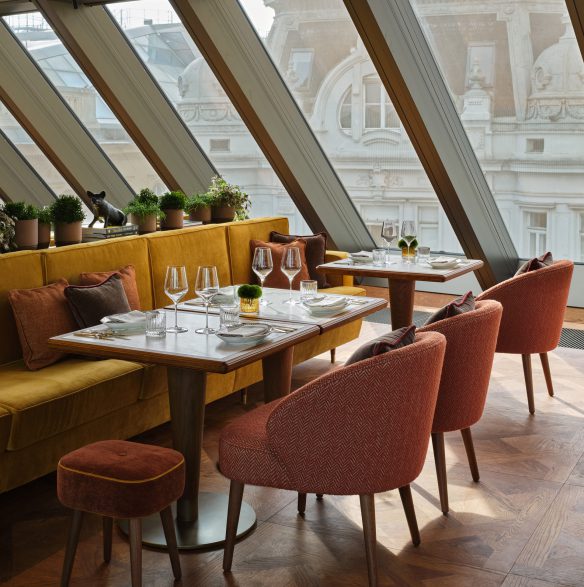 To create an impressive look, the Imperial modules are a great choice. However, if you're looking to stay within a budget, opting for planks in the same color
can be a more cost-effective solution.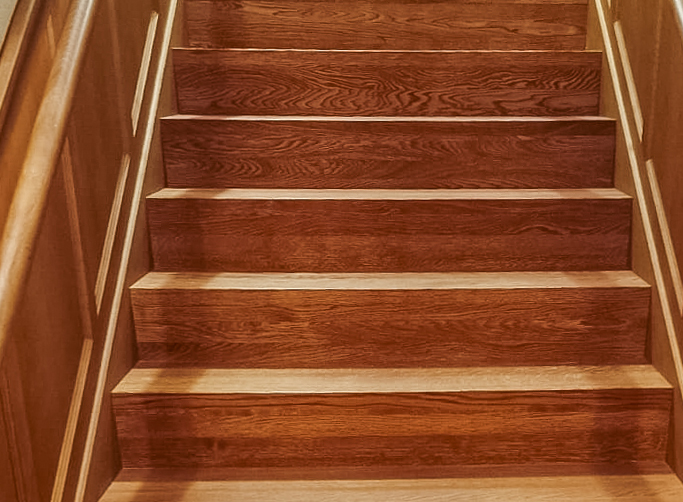 In-color stairs is also made from
Austriawood & Co planks