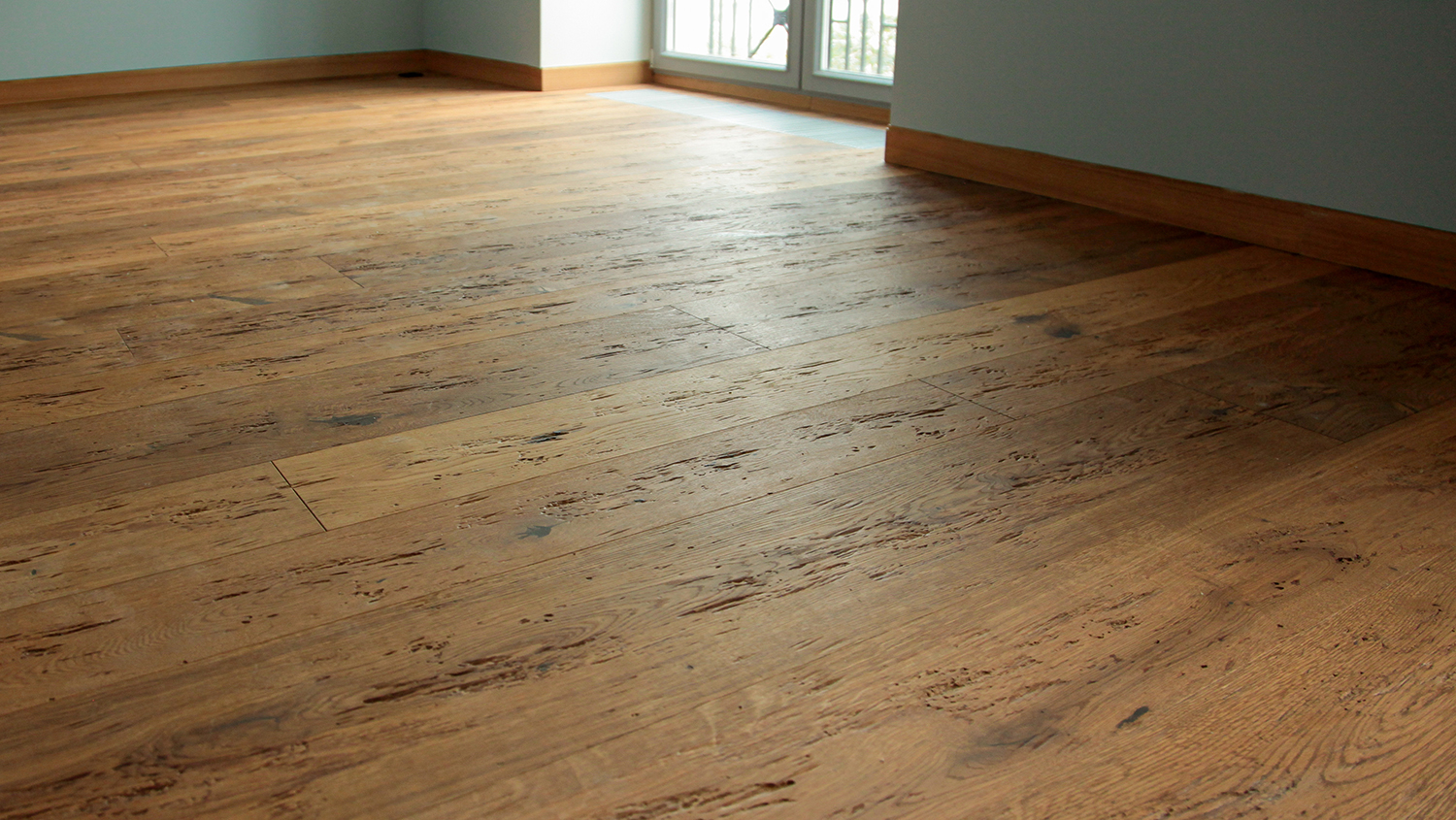 On the first level of the apartment, there are bedrooms: the master bedroom features an Austriawood & Co board in Rubin color with Oldwood surface while the children's bedrooms have Rubin colored boards with a basic Brushed.
Our factory allows you to make an accent where it is really needed. 
The unusual surface in the parents' bedroom and the slightly brushed in the children's rooms because the rooms have different purposes – some require a smooth floor to play with toys, while others rely on aesthetics.
As a result, the rooms remained in the same color, but the standard brushed surface
helped to stay within the budget.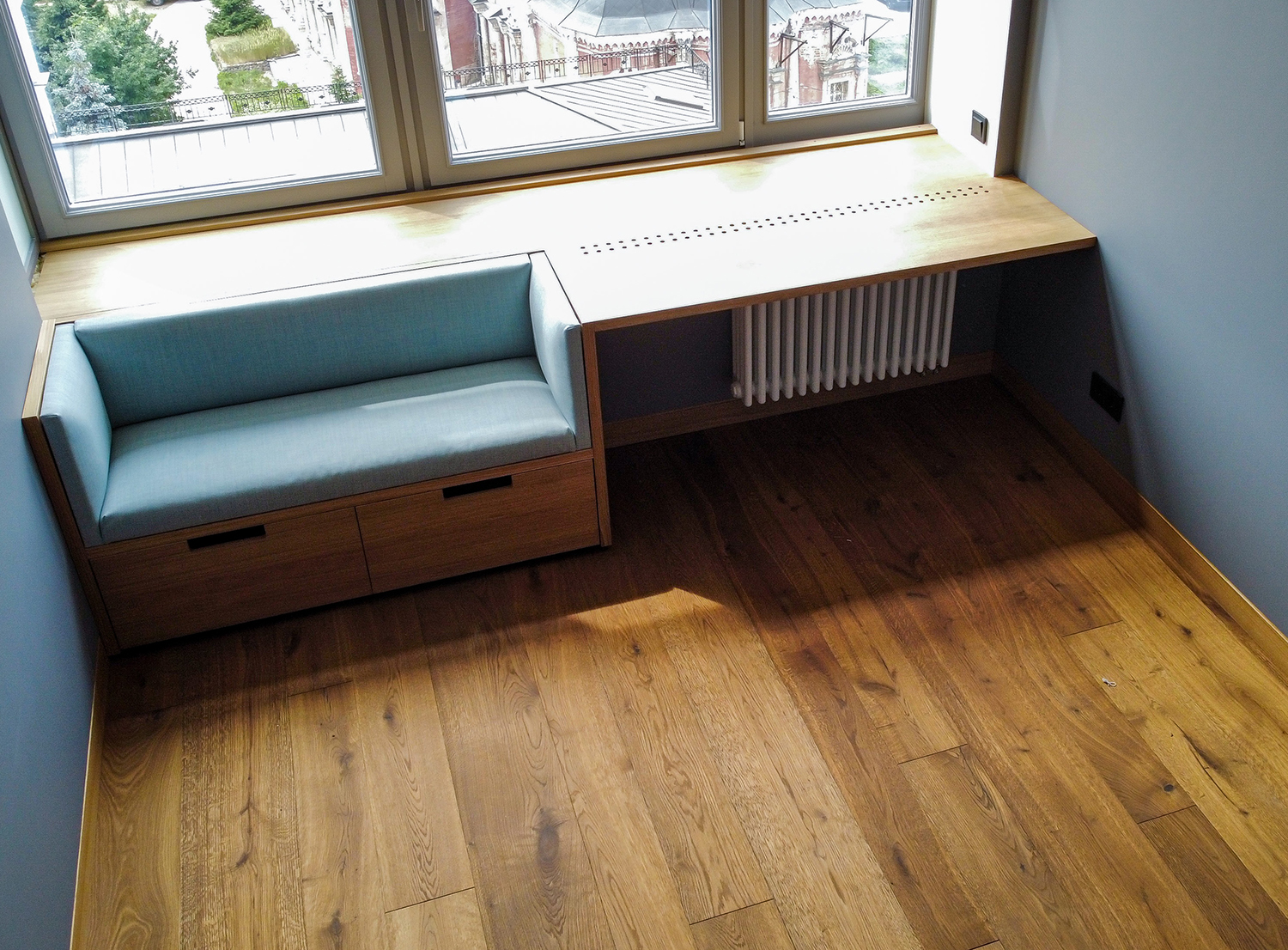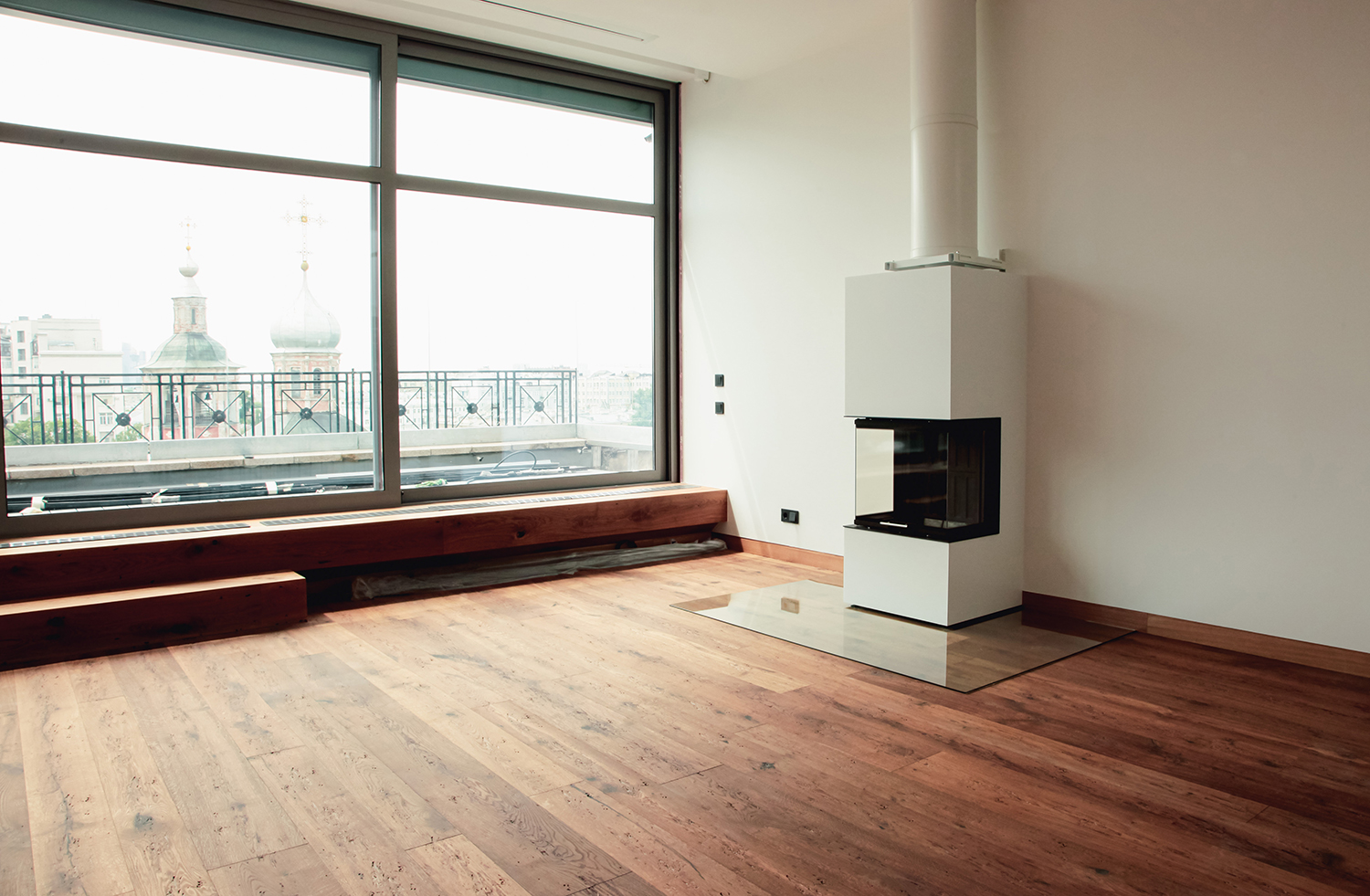 The second level of the apartment opens up to a spacious living room.
For this area, the designer chose the same parquet board as in the bedroom – Rubin Oldwood. The combination of a white fireplace and the Oldwood board creates an atmosphere 'on the edge of time' and shows that in a modern interior, aged board is more than appropriate and provides the necessary comfort and warmth.
Its 'heart' is a full-wall window with access to the terrace and a nine-meter windowsill made of our basic Amber Brushed board.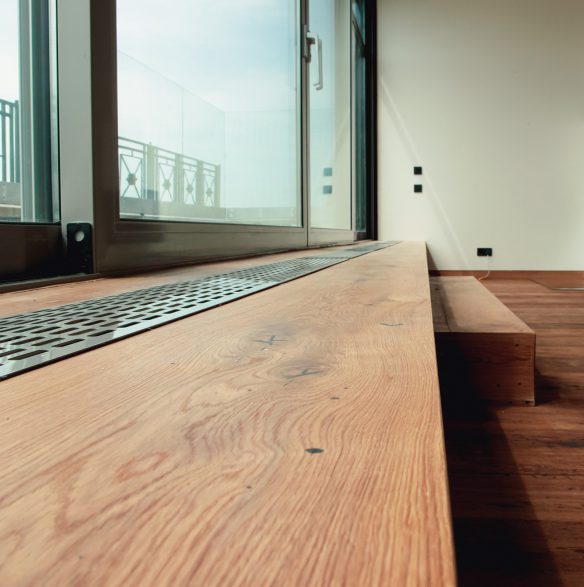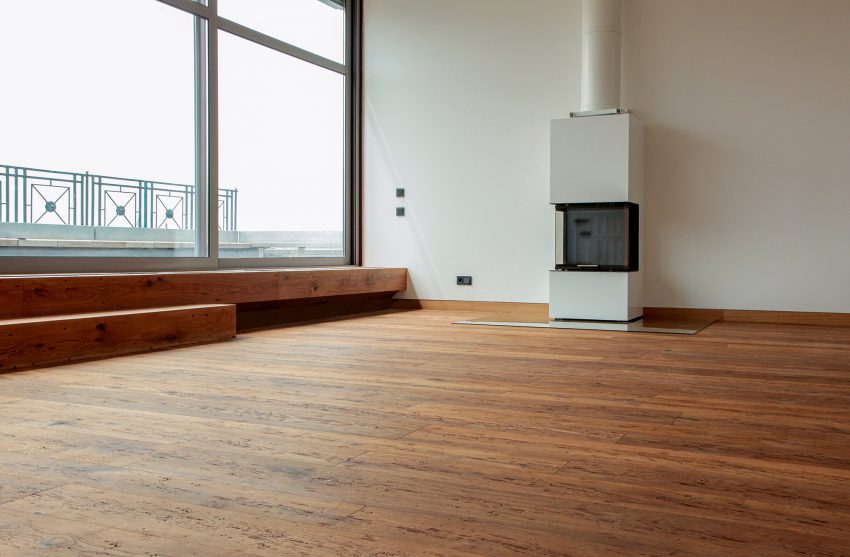 Pay attention that there are three different board's widths in all rooms: 160, 190, and 250 mm. Such a classic combination of boards widths makes it possible to achieve the feeling of an old-fashioned layout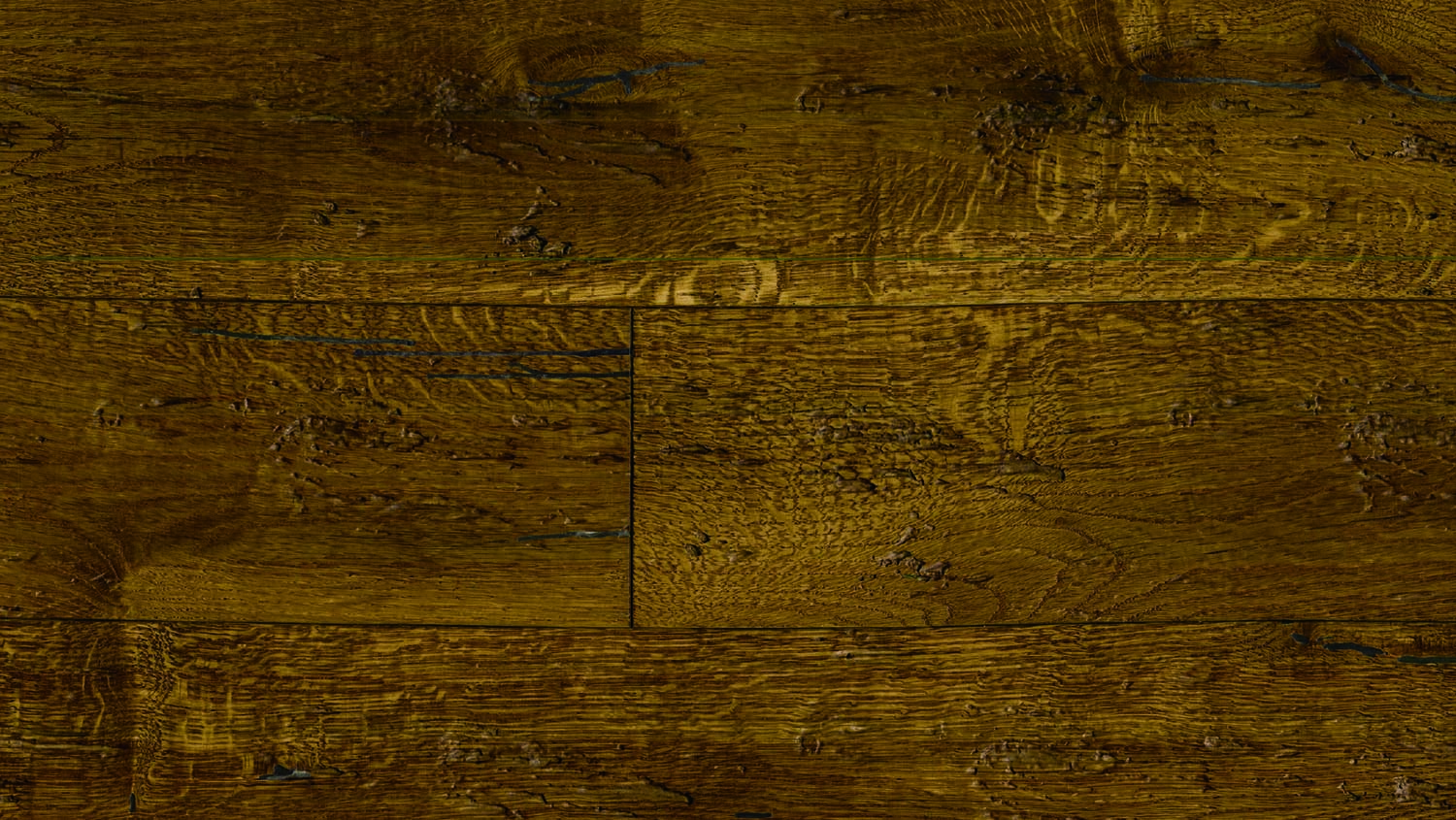 The Oldwood makes the surface structure voluminous and creates an impression of wood that has been weathered over time. Each board
is adorned with longitudinal recesses – traces
of insects, cracks, and knotholes. All of these are 'marks of time' that only emphasize the style and authenticity of the board.