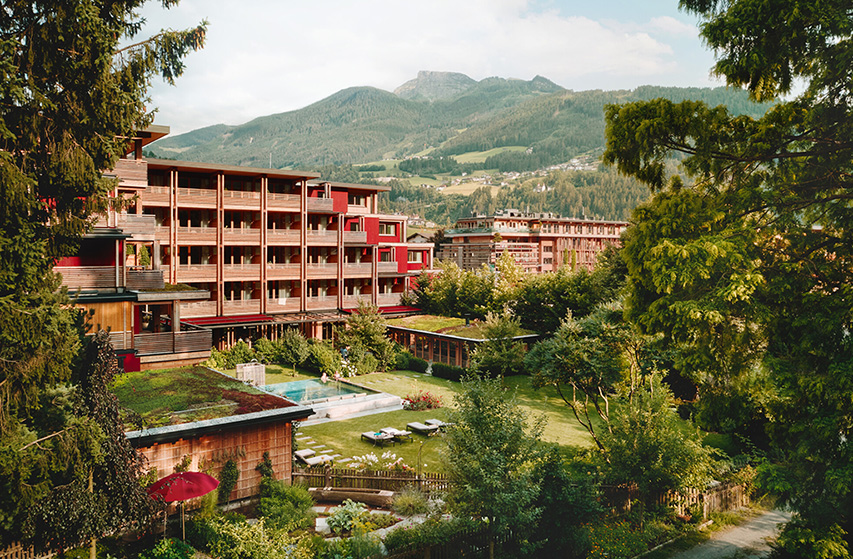 The architectural concept for MalisGarten comes from the Italian star architect Matteo Thun.
Malisgarten's identity was reinforced by using nothing other than local wood in its construction. The presentation of the climate-friendly raw material, wood, from the facade to the interior, is part of the house's sustainability concept.
Wood is timeless: it's the only material with both aesthetic and technical durability.
When it comes to the interior, the natural wood flooring plays a vital role in enhancing the overall atmosphere. Austriawood & Co parquet is not only visually appealing but also incredibly functional. It adds a touch of elegance to the spaces, providing both durability and comfort.
Its warm, natural tones complement the surrounding design elements, creating a seamless connection
with the environment and aligning with
the hotel's eco-friendly ethos.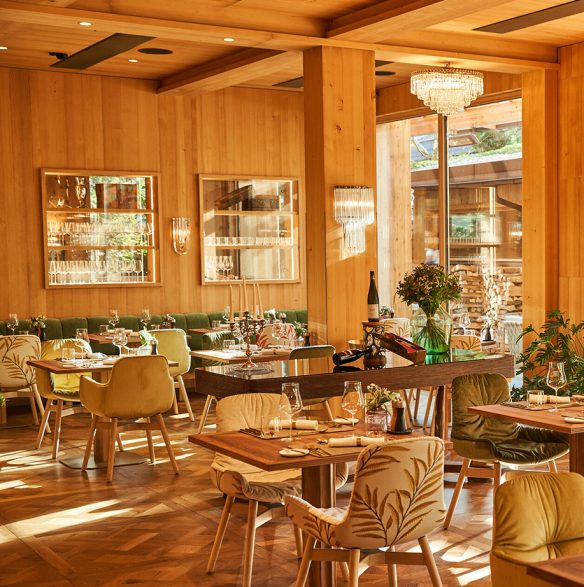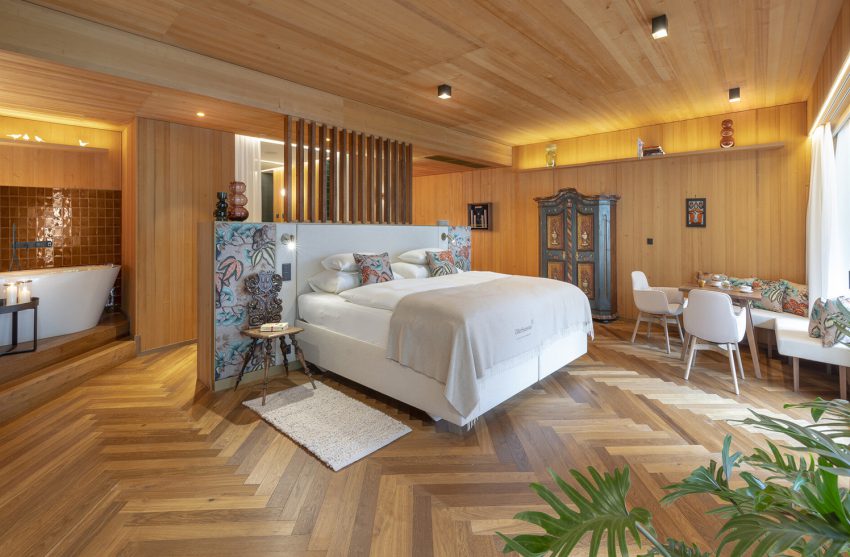 The wooden flooring extends through the lobby, guest rooms, and common areas, unifying the entire interior with its rich, textured appearance. This project showcases the key strengths of our concept, incorporating different formats into one design. It helps to stay within budget, visually highlights specific areas, and maintains harmony
with the architect's vision.
Architect has chosen Oak in various formats:
Something luxury for hotspots – ageless classic Versailles Modules, 980 x 980 mm
Something impressive for suites – Herringbone, 90 x 780 mm
Edeldiele Plank for the Spa and other areas, 100 x 1800-2400 mm
Stairs, 100 x 2000 mm
Four different products in Rubin (Fritztal) color, 3-layer construction with 4mm top-layer and 15 mm thickness, Natural grading, with Dark Brown Filler, brushed surface and 4 sides bevel.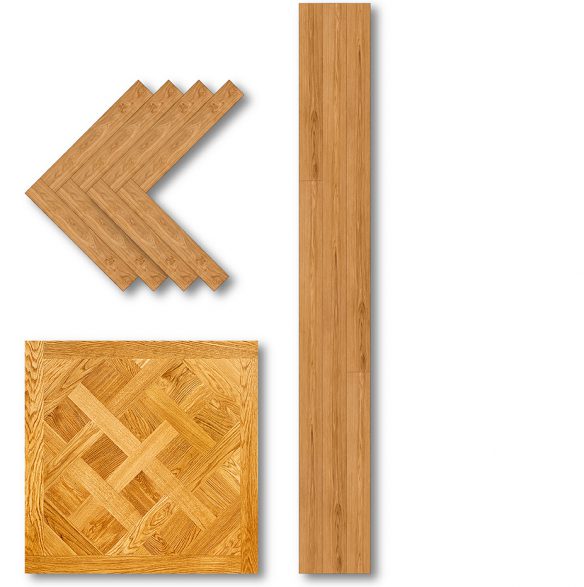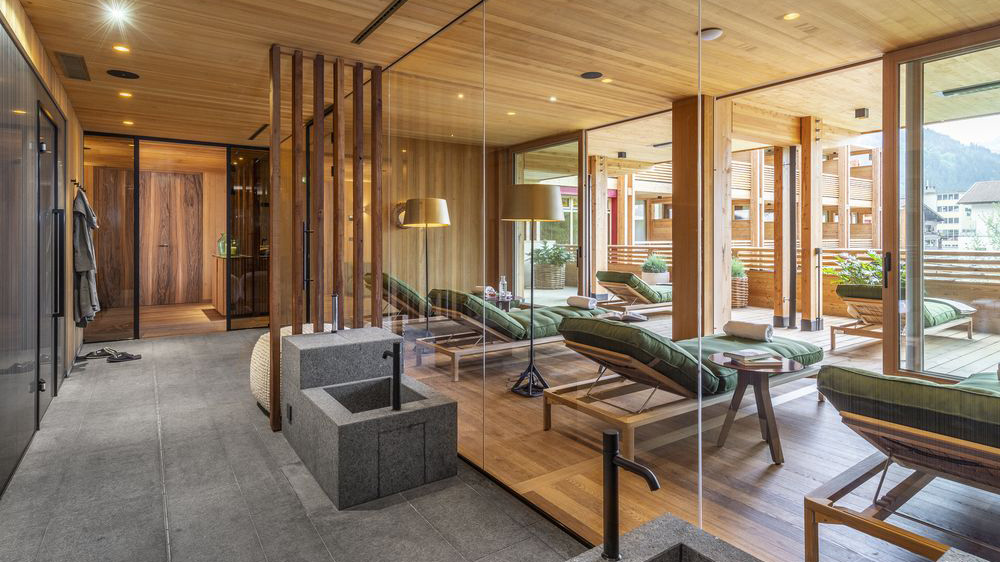 In the spa area, the wood flooring combines with the surrounding greenery, striking stone, and natural light to create a soothing and inviting atmosphere. The warmth of the Edeldiele Planks underfoot enhances the overall wellness experience for visitors.
Our parquet is suitable for spa and bath areas! Do not be afraid, simply mop up water, and the flooring will be as good as new! The reason is Natural Oil from Rubio Monocoat, which penetrates the wood structure and
protects it at the molecular level.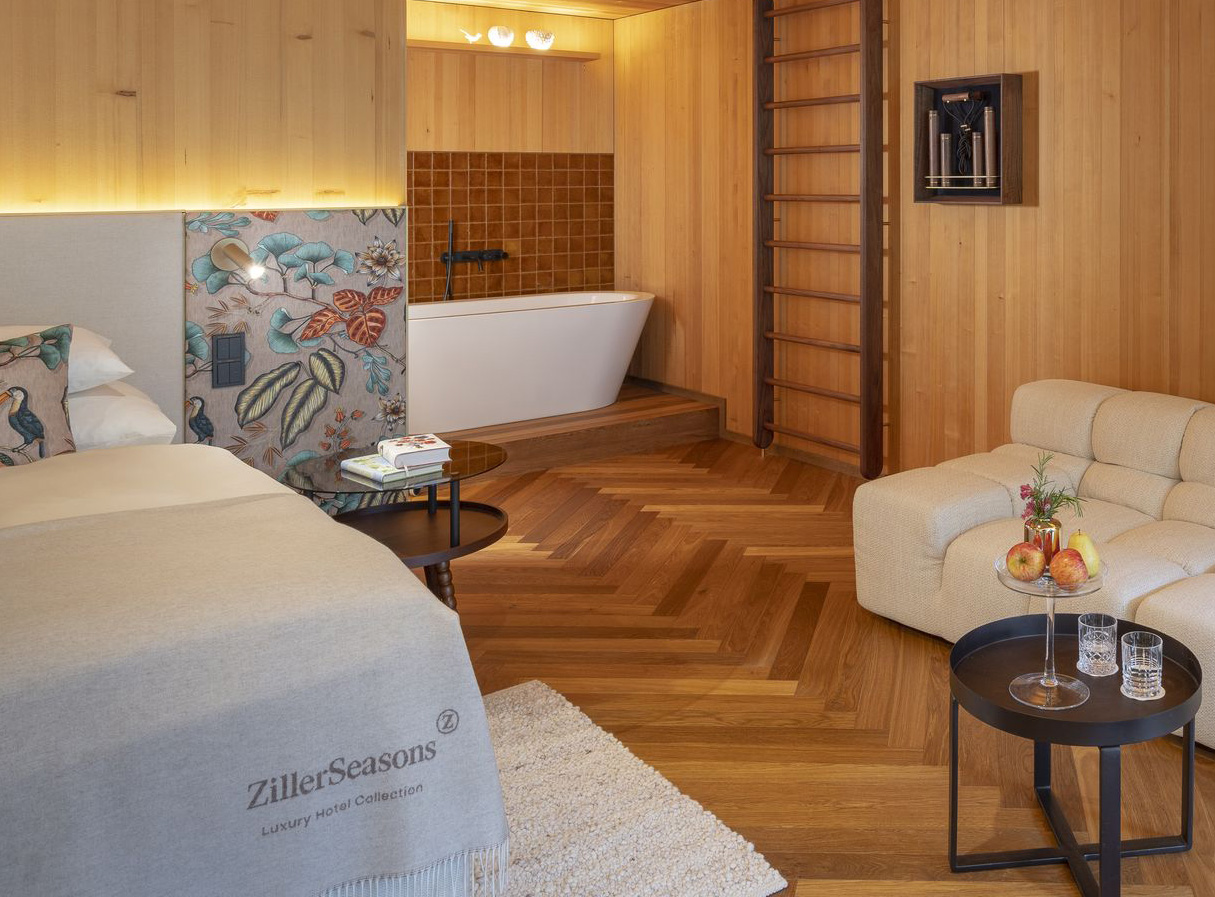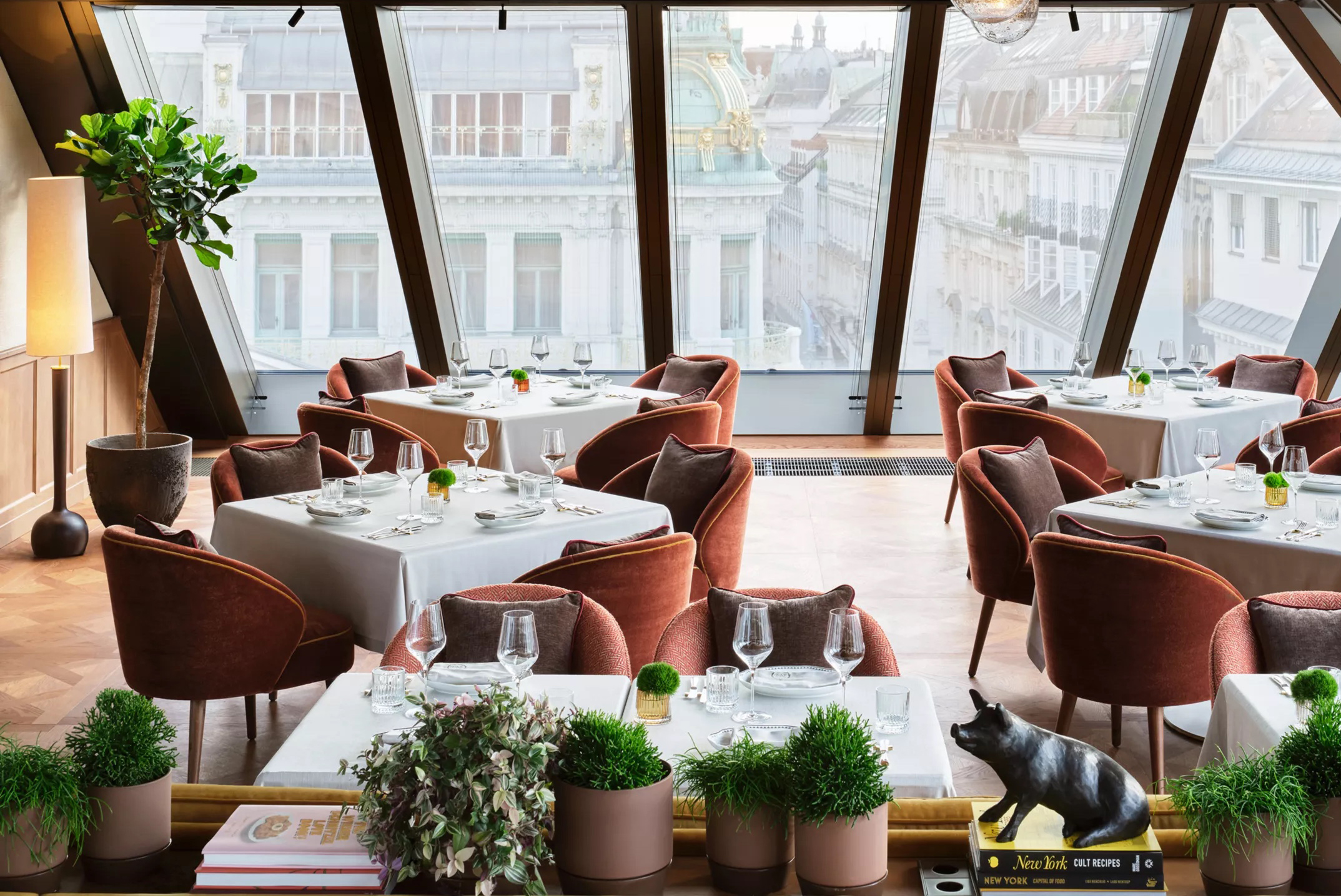 Project -
Rosewood Vienna Luxury Hotel
The "Hotel of the Year" award by Gault & Millau took place at Rosewood Vienna. It is also one of our projects!