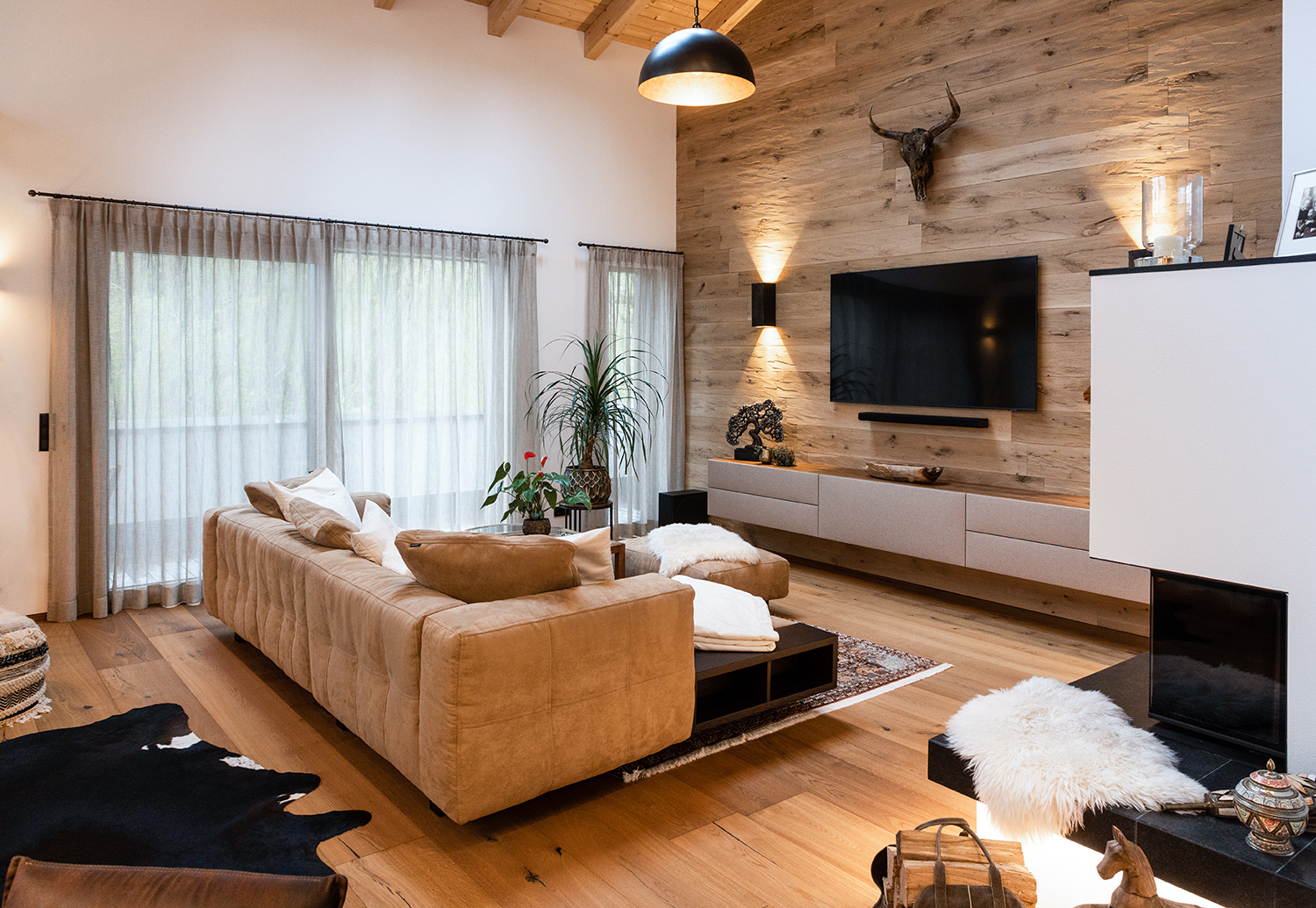 The floor is made of natural oak, main wall is decorated with textured wooden wall panels. There are many cozy decorative elements, carpets, rugs, fur skins. Ideal place for a family.
In the limelight there are
Austriawood & Co hardwood flooring:
XXL planks, 300 mm width, Rubin (Fritzal) color, Brushed surface, Oak in As Grown grading.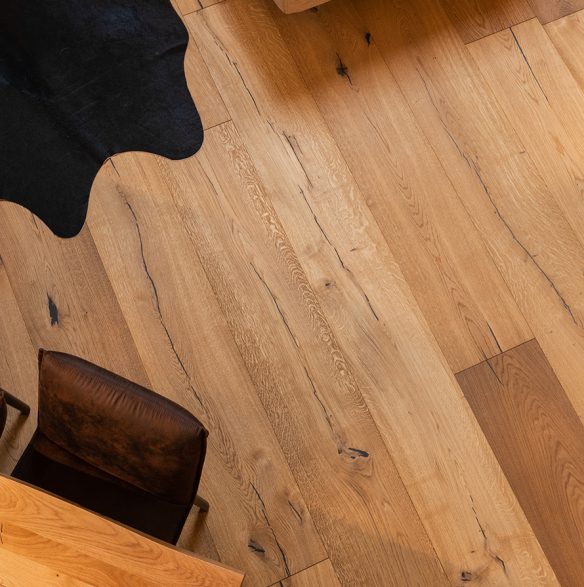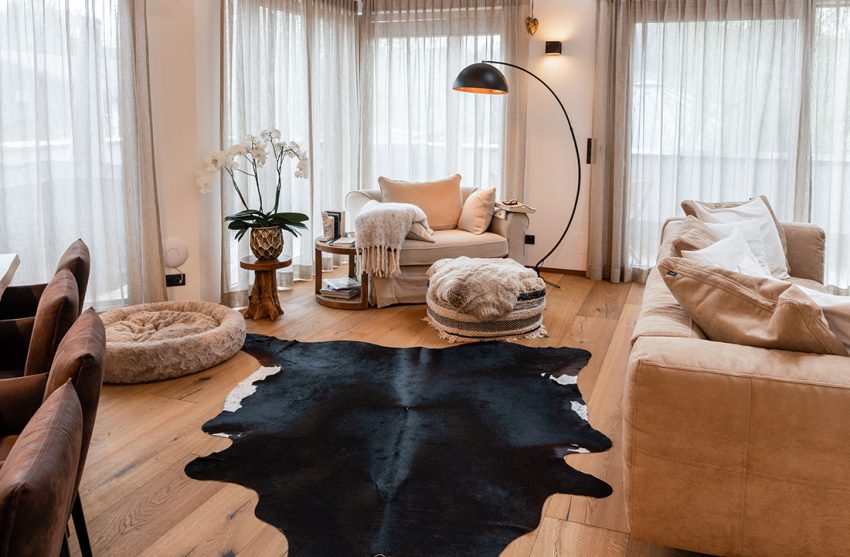 Wide XXL boards always look respectable, but are especially successful in such large spaces because they are proportionate to them.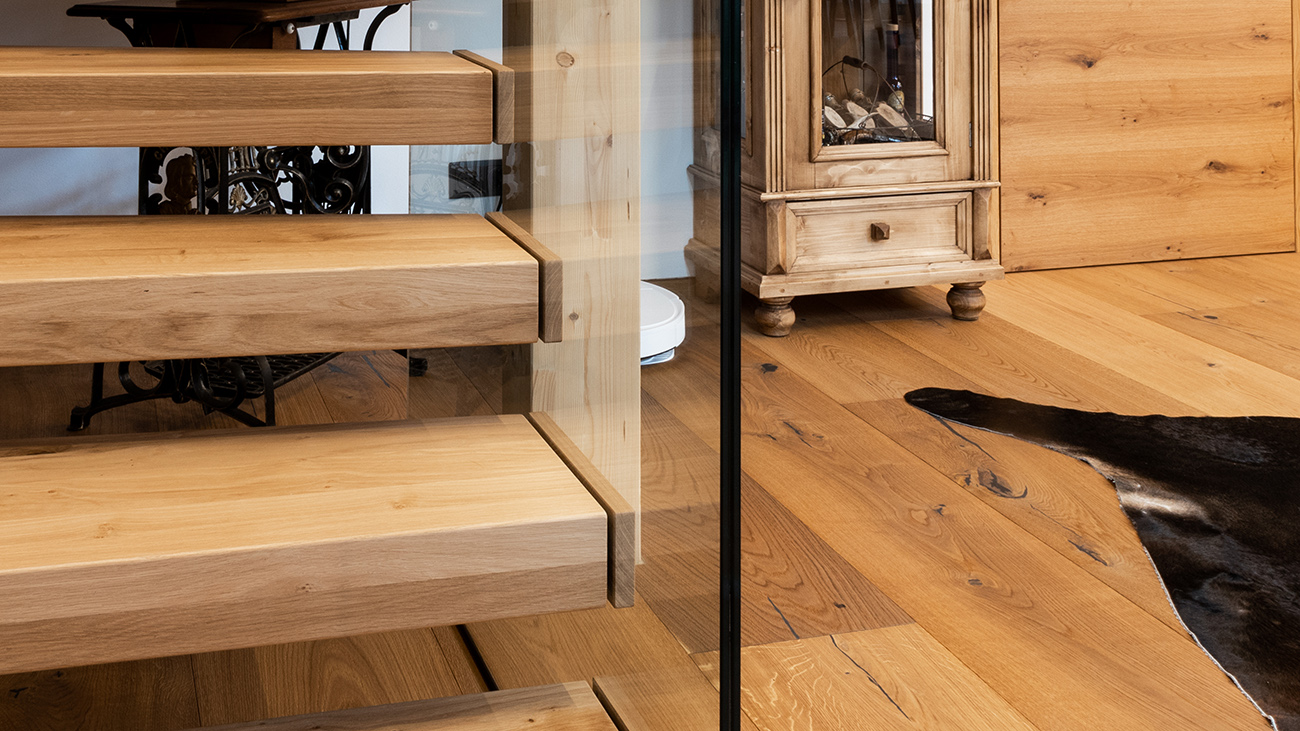 The stair is literally floating in the air. All areas which are in contact with human are covered by natural wood. The glass fence is framed with wooden railings, and each step is "dressed" in a wooden box. 
Every floor have to be framed! The most delicate option is a in-color skirting. We will produce the skirting in one of our proven constructions at the factory in your color.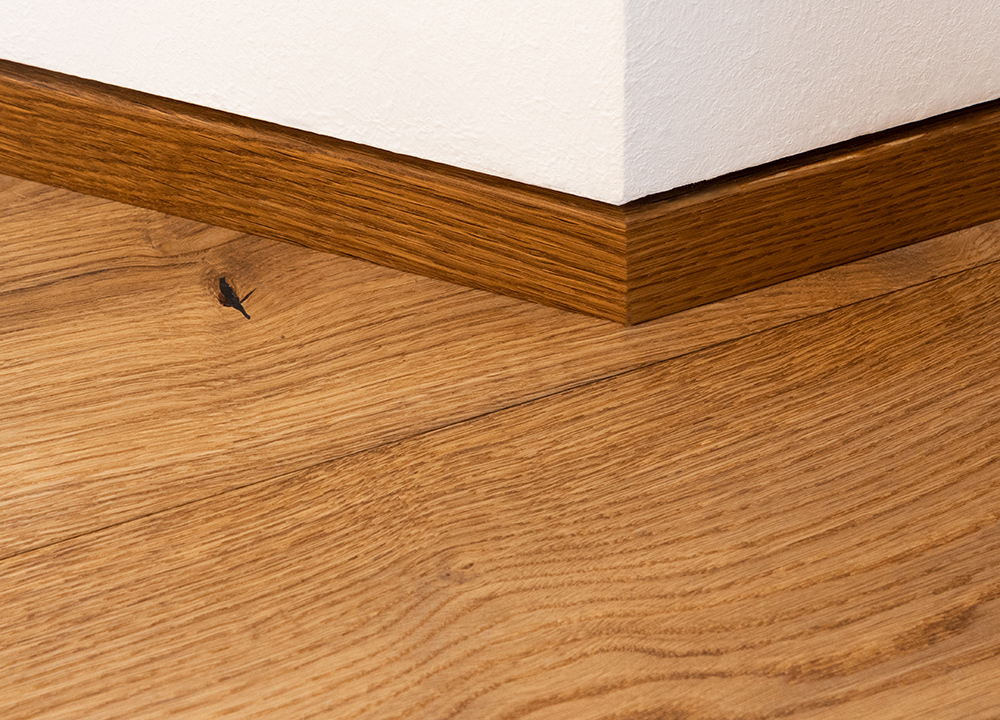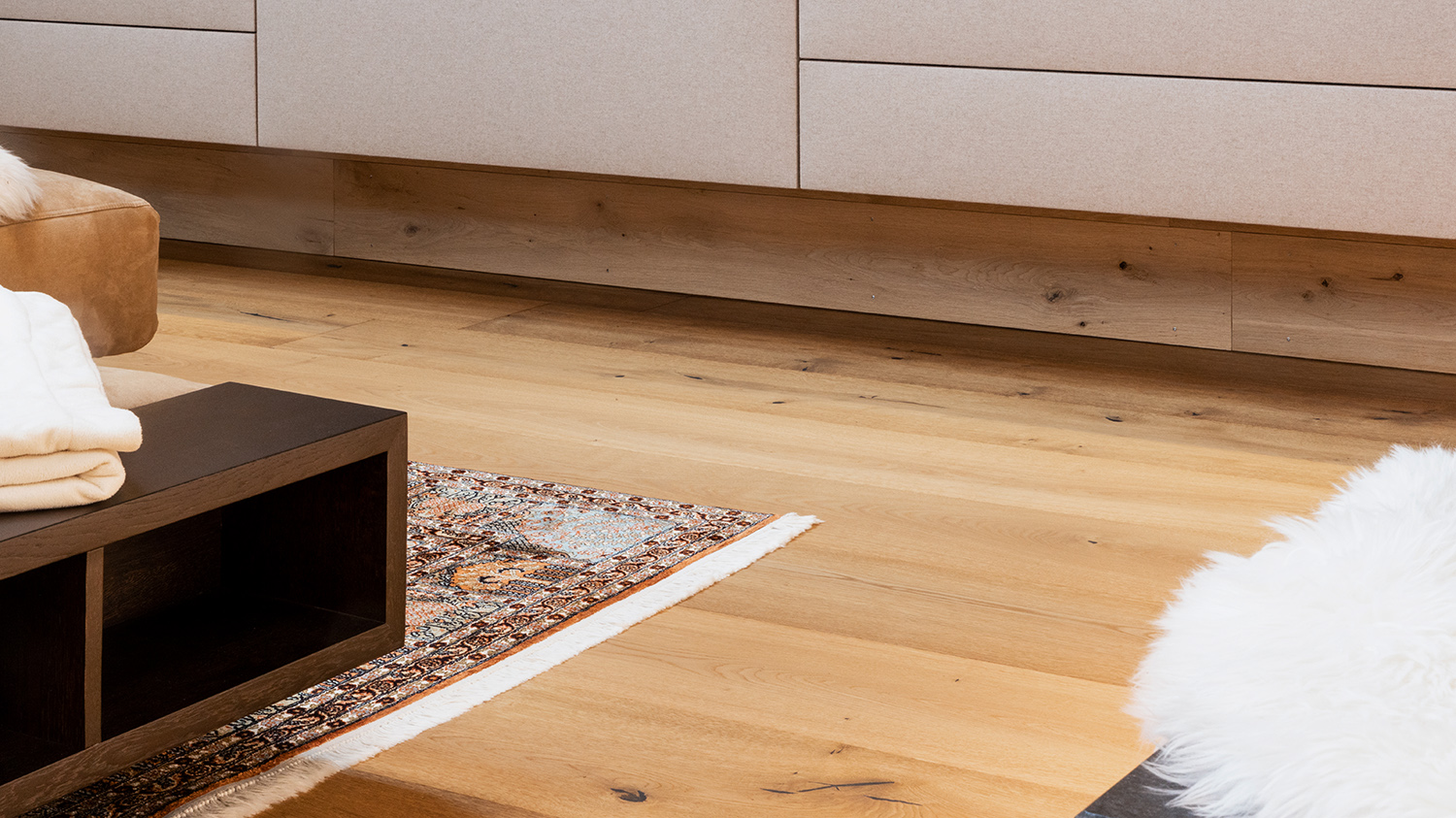 The heart of any country house is the fireplace!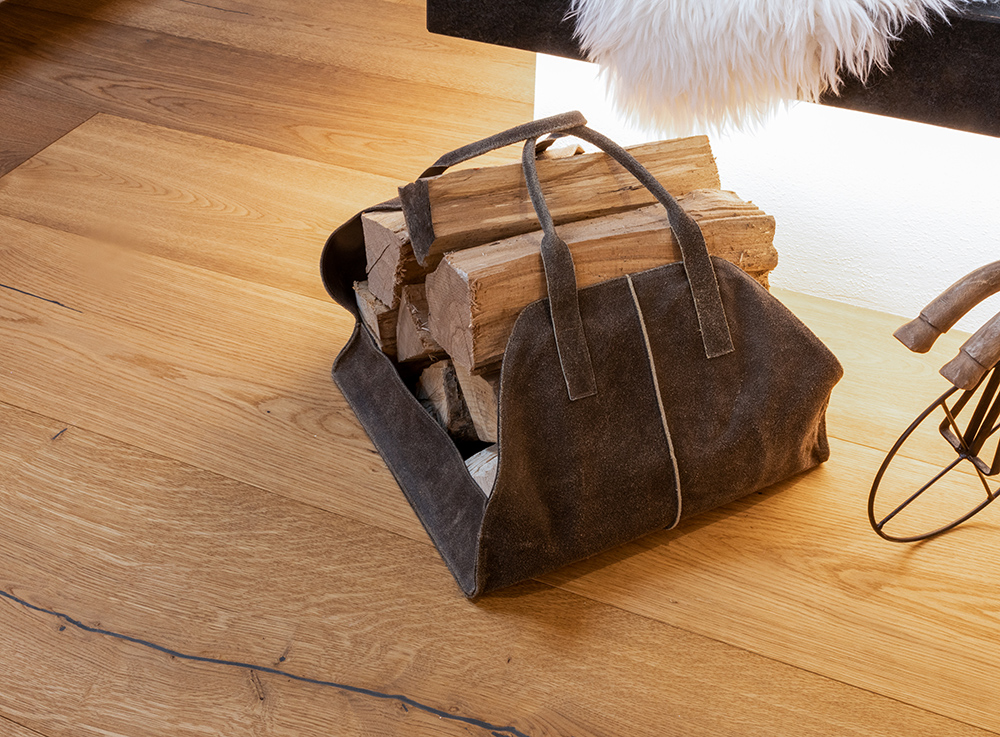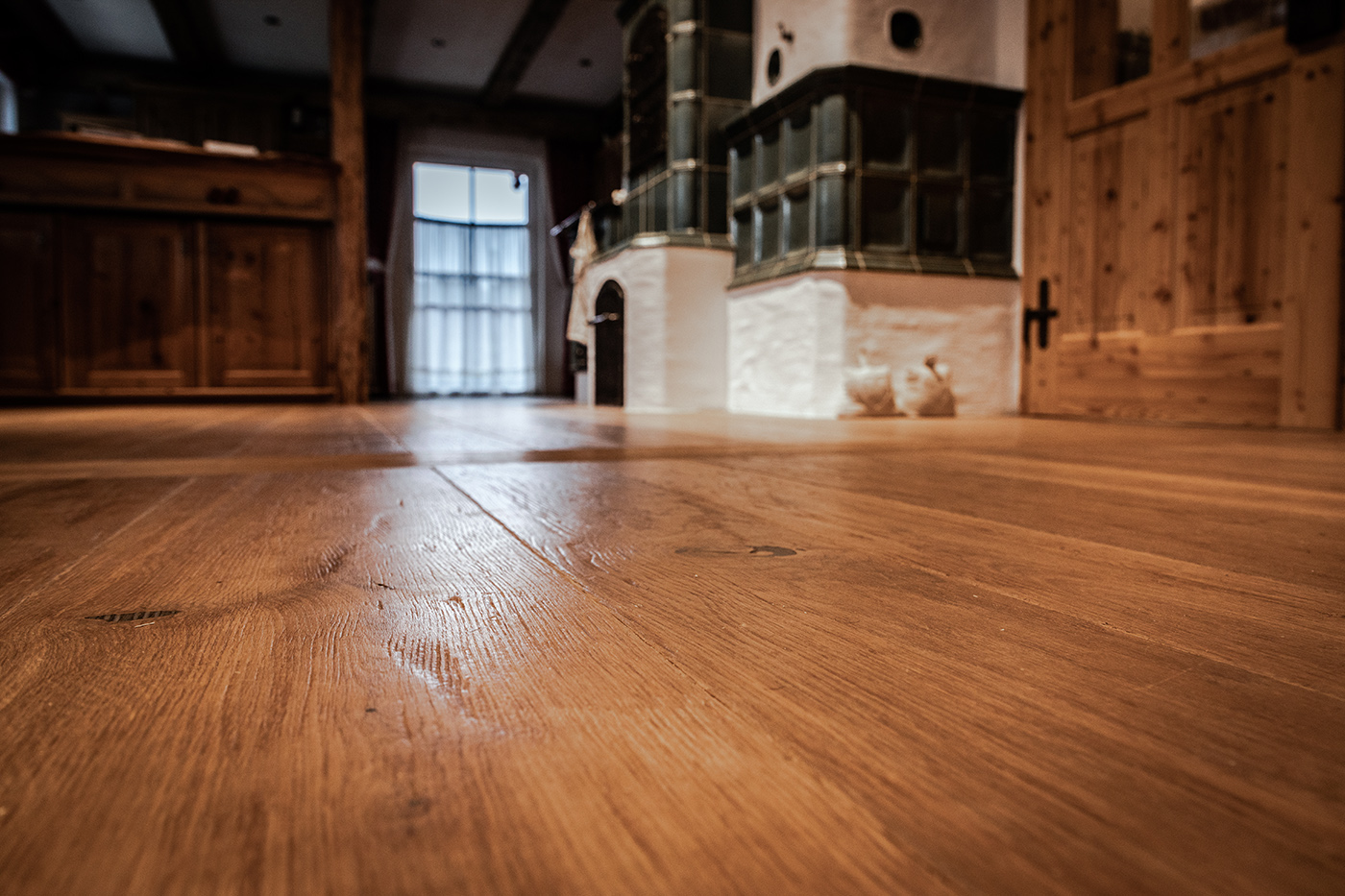 Project -
Authentic hunter's house
The new floor with Vintage surface perfectly fits into a classic interior